2023 is here! Let's hope for a great Summer. Check out my Calendar for availability for your venue or party! Support your local artists and businesses!
"Old North Road", available to purchase or listen to on your favorite streaming site.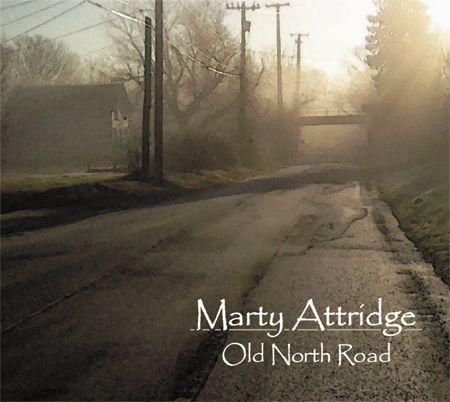 My name is Marty Attridge. I'm a singer/songwriter/musician from New York. I've been writing and performing music for several decades. Over that time, I've amassed quite a bit of material. I created this site to bring to light some of the unpublished and unreleased music I've written. 
For those of you who know me, some of the songs on this site will be familiar. Many of them have been recorded and released with the band WHO ARE THOSE GUYS. Other songs will be new to you. 
The recordings range from simple home stereo recordings to studio works, from rough cuts to finished products.
In the audio section, you'll find notes and comments on each song. Included are descriptions about the lyrics, the recording, etc.
Some songs will be available as FREE downloads, others not (see the Download tab under Audio for more information).
This is a work in progress. I'll be making changes, adding songs, lyrics, photos, performance dates, etc. So visit often.
Suggestions, requests, testimonials, performance photos (old and new) are welcome. Leave me a note on the contact page. 
By the way, join the mailing list so I can keep you up to date on happenings.
Stay tuned...
Thanks and enjoy!
 - Marty